I'm going to go be a lifeguard on a hot, exotic beach.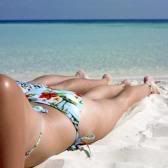 Do you think they'll buy it if I say its against my religion to get wet?
No?
Doh! Silly me, hot exotic beaches dont come under UK employment law.
W H Smith do though - so have you seen
THIS
?